Join Fabricademy International Network!
2021/22 Applications are open for Nodes! Don't miss this opportunity to be among the first to offer the course in your country. Would you host #Fabricademy2021 at your lab?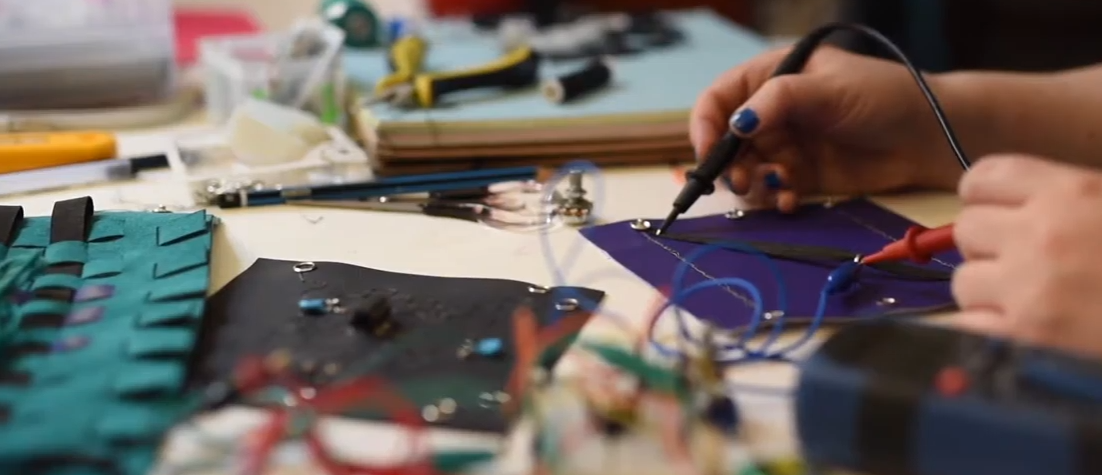 Hosting Fabricademy is open to different kinds of institutions like Fab Labs, creative spaces, fashion and design schools, artist studios.The key elements required to host the class are hi-lighted below.
Basic Requirements
Here are the basic requirements and expectations for any lab that wishes to participate in the Textile Academy course.
You should have a working group of at least 3 or 4 students, and a qualified instructor following them. We offer training for instructors in the form of Bootcamps before the course as well as online materials.
Your lab MUST be equipped with all the necessary machines and other supplies to be able to participate in the Academy. Labs that are not properly equipped are not eligible to participate in the Academy, as the students will not be able to complete the course.
As this is a bleeding edge program, and inventory specification is continually being updated. For the most up-to-date list of recommended machines and supplies, see: the Fabricademy Lab Inventory
Lab Equipment
Fab Lab equipment:
3D Printer / Laser cutter / Molding and casting/ cnc milling / materials / Composites / Electronics equipment

Workstations for CAD modeling

Basic biolab

Sewing machine industrial normal

Sewing machine industrial overlock

Sewing machine small digital

Knitting machine

Knitting machine electroloom

Fab Loom

Soft actuators - e-textiles (conductive threads, conductive fabrics, mini vibration motors…)

Scissors- threads, yarns, natural fibers

Big working tables (as fashion schools)

Roland Tex-art dye sublimation printer

Embroidery machine